LEON VERSION IS LIVE
Transforming
Cryptocurrency
Trading
The ultimate trading platform with built-in connectivity to major exchanges, next-generation tools, analytics, portfolio management, and news aggregation. All-in-one ecosystem that is further extendable by developers.
One platform with everything that a crypto trader needs
Zenfuse is the all-in-one cryptocurrency trading platform. It allows you to trade on multiple cryptocurrency exchanges from one secure account on both desktop and mobile. Our mission is to make trading effortless and more profitable for both beginners and professionals.
One account for all your exchanges. With Zenfuse you can access any exchange, anytime, anywhere
Rest easy knowing that all sensitive user data will be encrypted. You remain the only one with direct access to your funds
Zenfuse offers modern interface features with powerful functionality so that you can trade like never before
Stop losing funds on corrections and fake news. Save money by minimizing losses when the markets move with Zenfuse
Powerful
Trading Platform
Zenfuse allows you to place advanced orders on multiple cryptocurrency exchanges and rebalance your portfolio from one powerful
control center. Hover over anything that seems confusing on this page, we have a Zenfusian ready to answer your questions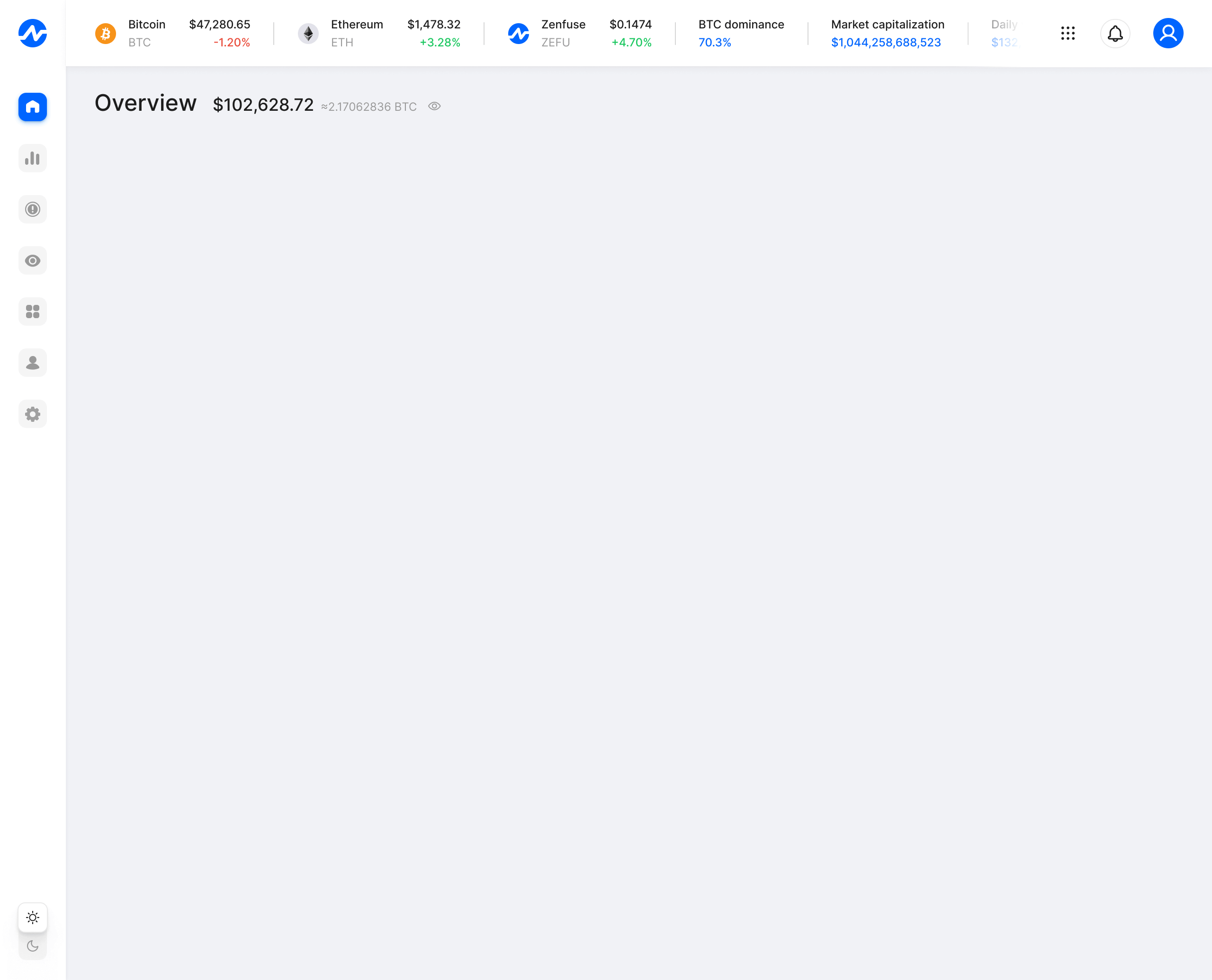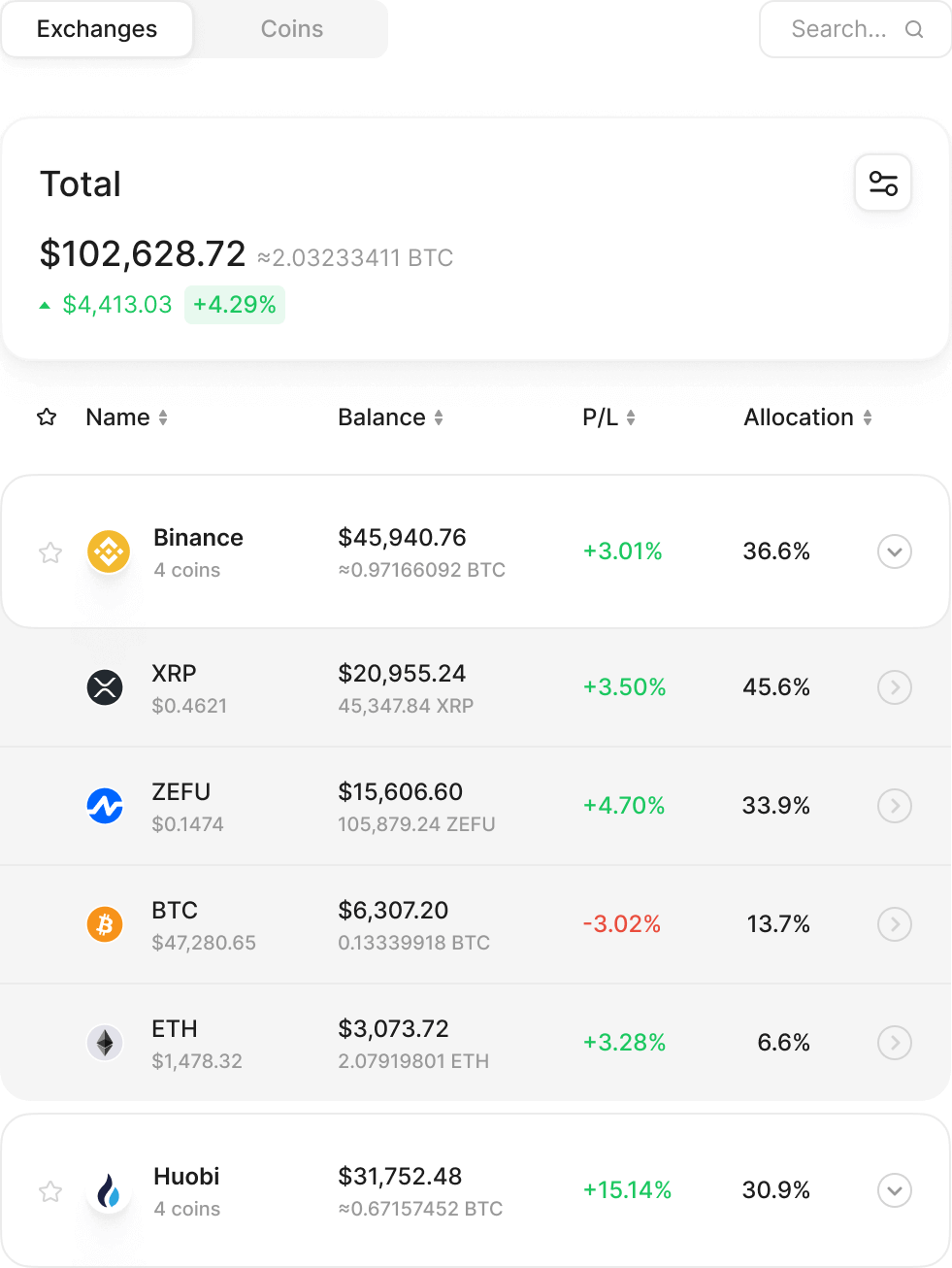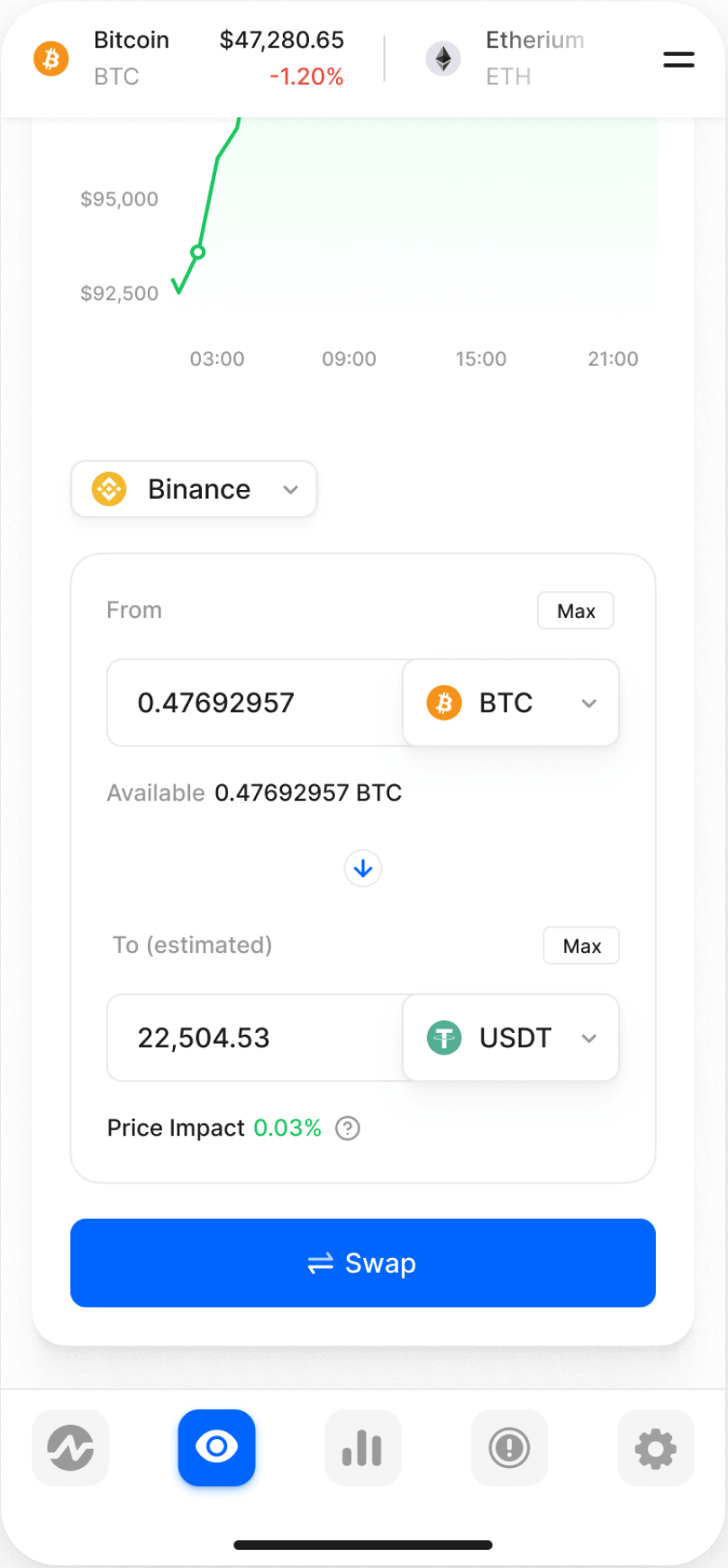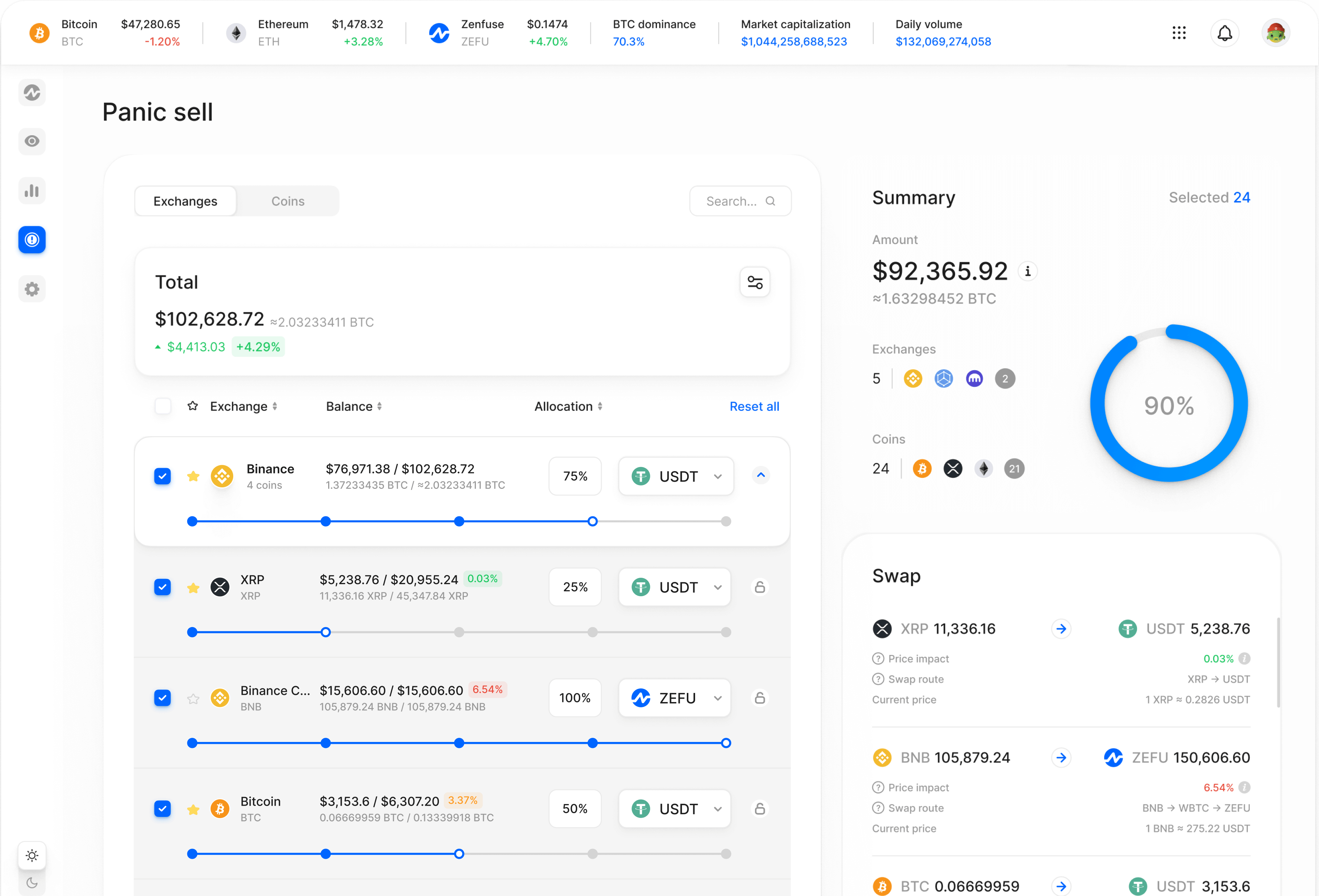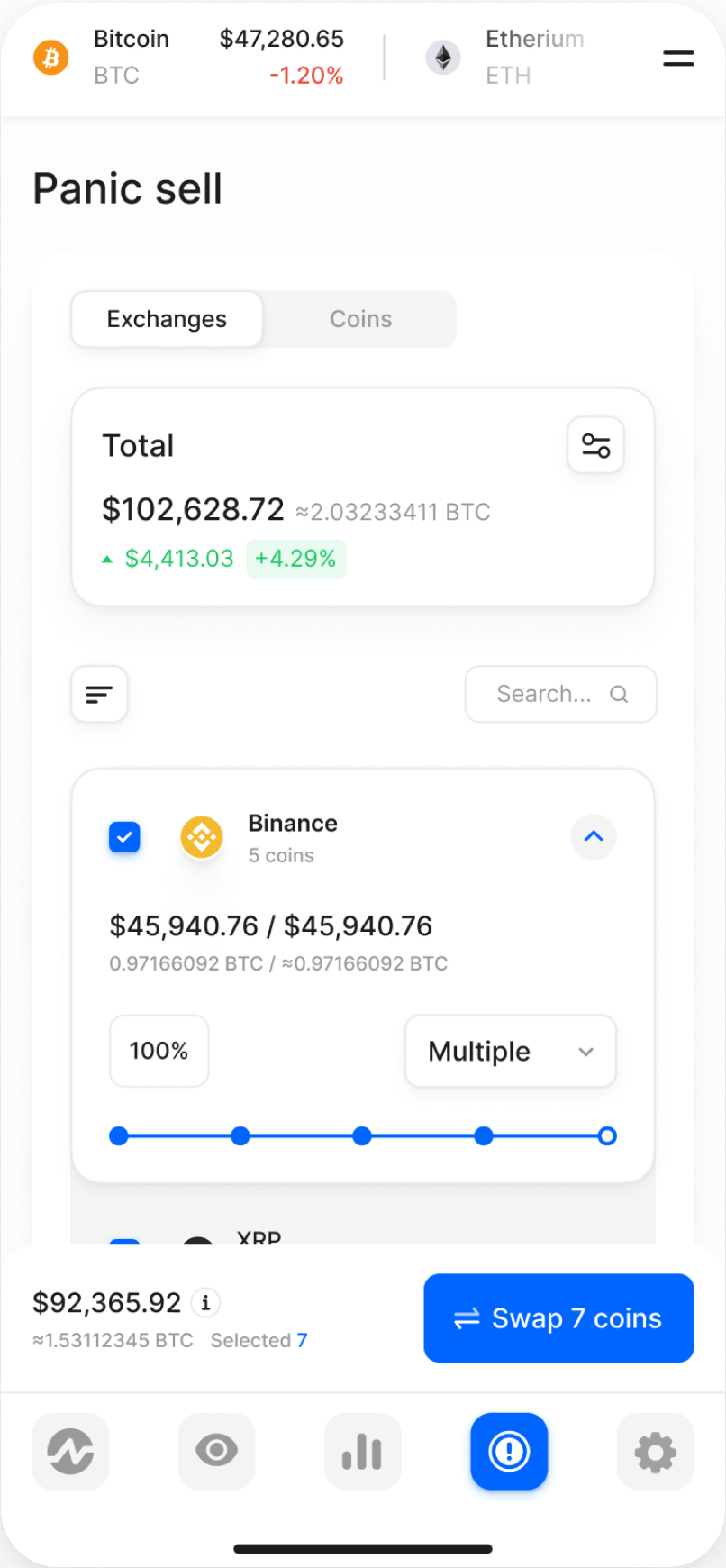 Intuitive
Interface
Trading inside our application will prove incredibly enjoyable to all users.
Our colorful GUI and optimized application will guarantee an amazing experience.
News Monitoring & Analytics
We know how important it is for a trader to stay informed. Zenfuse aggregates data from Twitter, Reddit, CoinDesk, and 20+ other sources for you based on the tokens you hold and trade. Gain instant access to all essential news and upcoming events. Save time by doing everything inside one application.
Mobile Application
Access the liquidity of the entire cryptocurrency market over your phone. Our optimized and easy-to-use mobile application will be available on iOS and Google Play app store.
Zenfuse Platform
2022 Roadmap
Here you can track our progress in real-time. We are taking zero days off until the platform fully launches, and with this, our users can track how productive we are as well as get an idea of how close we are to the final product. Keep an eye out, as we are going to be updating it weekly
LEON
Working on bugs and fixes
0%
Version description
Our first version, Leon, will establish a working trading platform and improved user experience. We are continuously fighting bugs and fixes. It will have all basic trading functionalities and contain features like the panic sell, overview page, customizable widget bar, and a dedicated block to reporting all bugs.
FIJI
Working on bugs and fixes
0%
Version description
Named after Leon's office pal, Fiji will be our second large release. Here we will be focusing on developing of ZEFU farming, adding search functionality and new referral program.
ALBUS
Working on bugs and fixes
0%
Version description
Stay tuned for information regarding our next significant update and to hear about Leon's and Fiji's other friends
Check our
Medium
Subscribe to our blog so you will not
miss all the latest product announcements
Partnership with Zenfuse will give you access to a new audience, as well as open up new prospects for the development of your company in the actively developing segment of the crypto market
A private token sale has successfully been completed with a total of $1.168 million raised. The demand-supply difference for the sale demonstrates the need for a platform like Zenfuse. Zenfuse intended to raise $1.168 million but investment requests exceeded $30 million. Only the highest calibre partners were approved to participate in the sale.